GreenSpeed Trikes
For the full GreenSpeed Australia Trike range, please see: greenspeed-trikes.com
Email us to Order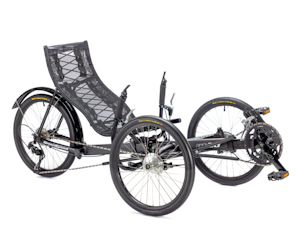 PRICE: $3190
Travel the world with your GT20. Folding frame, narrow track to fit through doors and gates, seat adjustable for height and recline. What's not to like about that!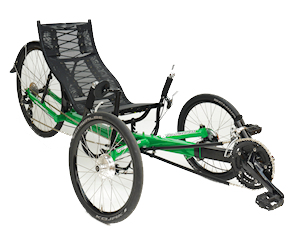 PRICE: $3390
Very similar to the GT20, the GT26 has a 26" rear wheel for a look that appeals to many people. Featuring GreenSpeed's fabulous handling, folding frame, height and recline adjustable seat, and all the goodness that goes with Trikes.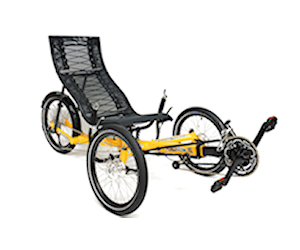 PRICE: From $3790
Designed for the larger rider, the Magnum has several specification levels but all feature a folding frame, adjustable seat, and of course Greenspeed's legendary design and build quality.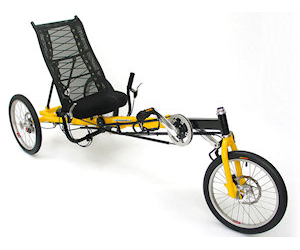 PRICE: From AU$3190
An easy to ride trike with a more upright "kitchen chair" height seat giving you a great view No cross member in front of the seat makes mounting and dismounting easier. Disc breaks and rear differential for sure footed drive. A range of gearing options are available.
PRICE: $5190
Built for speed, the Aero has a well reclined seat and minimalist frame with a streamlined crossmember to maximise your return on effort. The 30 speed Aero has an alloy frame, drum brakes and carbon fibre wheel covers. It comes in red, black or yellow.
PRICE: $3890
Not ready for an Aero but want more sporty than the GT series? Presenting the X7. Still with an adjustable seat, the trike is lower with even better handling courtesy of subtle frame changes and the 16" wheels. It folds, and still fits through standard doorways. Is there a more practical sports trike?
Prices are Australian dollar and subject to change without notice. AUD prices include GST.
Postage and shipping additional at cost. Terms & Conditions. Enquire for full details.